Book Club
Pirate Stew Neil Gaiman, illustrated by Chris Riddell Mum and Dad are going out for the evening and have booked a babysitter for the children. Yet, when the babysitter arrives, he turns out to be a huge, bearded pirate. As soon as Mum and Dad have left, a horde of other pirates arrive and decide to make something called Pirate Stew for the children's dinner. However, the children know if they eat the pirate stew, it will turn them into pirates. But will Mum and Dad be as wise? Featuring a flying pirate ship, a delicious doughnut shop and a rollicking rhyme, Pirate Stew is a great book for storytime.
Arlo: The lion who couldn't sleep By Catherine Raynor This is a perfect bedtime story! It has beautiful illustrations and even includes a lullaby by Owl which is both gently and calming, contributing to the meditative feel of the whole book. The story follows Arlo the lion who is very tired but just can't get to sleep. When he meets Owl, who can sleep through the day when all the other animals are awake, she teaches him a beautiful melodic song which lulls him into a lovely deep sleep.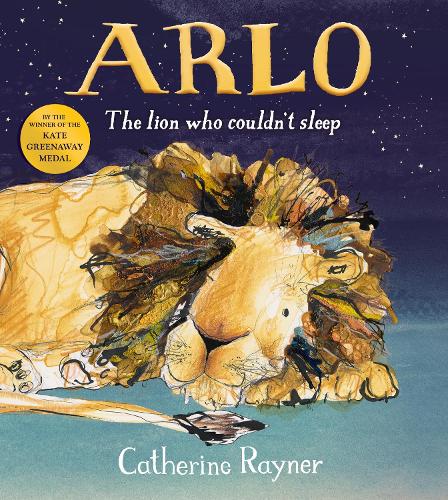 It's Her Story: Rosa Parks Lauren Burke This book explores the life and legacy of celebrated civil rights activist Rosa Parks, whose infamous refusal to give up her bus seat for a white person brought her to public attention. This single, seemingly small, act, which broke the laws of segregation at the time, resulted in her arrest, a 13-month bus boycott by black passengers and an eventual change in the law. Rosa's story is brought to life for a young audience in this wonderfully accessible graphic novel. As well as learning about a key figure in American history, children will also understand the importance of being fair and always standing up to injustice.
The Runaway Pea Washed Away Kjartan Poskitt, illustrated by Alex Willmore Hidden under a pile of washing-up bubbles, an adventurous pea finds himself zooming down the plug and along the pipes towards the drain. You can't help but love the little pea's unwavering optimism as he hurtles from peril to peril – he even has a wonderful time in the dark and smelly sewers! But will our tiny hero find his way back home in one pea-ce? Kjartan Poskitt and Alex Willmore have created a loveable and hilarious hero in The Runaway Pea, with fun-to-read bouncy rhymes that are perfect for reading aloud, hilarious new characters, and the sheer joy of our larger-than-life, pea-sized protagonist. Great fun
How to Change the World Rashmi Sirdeshpande, illustrated by Annabel Tempest This fascinating picture book presents a selection of true stories about incredible people who have challenged injustice and worked together to make the world a better place. Readers will learn about the birth of democracy in Ancient Greece, the creation of the International Space Station and environmental campaigns like saving the whales and repairing the ozone layer. These remarkable achievements are sure to inspire young people to stand up for what is right and unite to evoke positive change
October, October by Katya Balen Eleven-year-old October lives in the forest with her dad. Yet, when he's injured in an accident, October is forced to stay in London with her mum. Everything in the city is wrong, from the cars and underground trains that make her sick, to school, where the other kids tease her. Gradually, October makes friends with a boy in her class and discovers mudlarking on the Thames. As she lets her mum into her heart, life starts to change for the better. Balen's touching, perceptive story about a transitional phase in a young girl's life is full of heart, lush description and the love of wild nature.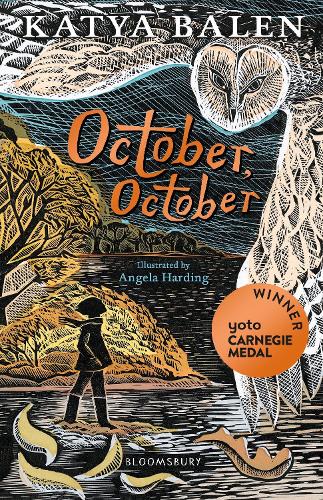 Amazing Grace By Mary Hoffman Like all years, we began this year with a storytelling fortnight. During these two weeks, a story is shared with the whole school which the children learn by heart using a number of strategies, they then innovate parts of the story so that it is altered and personalised to their own version of the original and then they write their own story. This year, we selected Amazing Grace because the way in which it teaches children about children's rights, linking to our Rights Respecting Schools work. In the story, Grace really wants to audition for the part of Peter Pan in the school play but she is told that she can't. The story explores how Grace can be anything that she wants to be if she puts her mind to it. There are a number of other stories about Grace including, Boundless Grace and Grace and Family.
The Puffin Keeper Michael Morpurgo Five-year-old Allen Williams is on a ship bound for Liverpool when it's shipwrecked near a lighthouse on the Isles of Scilly. Benjamin Postlethwaite, the lighthouse keeper, rescues the passengers in his small boat, saving them from the icy sea. As he grows up, Allen writes letters to Benjamin but never receives a reply. Finally, Allen decides to return to Scilly. Yet, when his call-up papers come for the war, he must brave the sea again and face more adventures. This heart-warming story is a short read, perfect for younger and older readers, with the feel of a classic tale.
Leon and the Place Between By Grahame Baker-Smith This story is about a young boy who visits the circus with his brother and sister. Unfortunately, they are not impressed with the acts and think that it is make believe. Leon, however, does believe and is chosen by the magician to be part of the act. He travels to the place between, where all sorts of wonderful sights greet him. I loved how the author and illustrator really created a sense of the circus through their illustrations. The pictures were packed with snippets of the circus and there really was a sense of magic on every single page!