Acorns
Acorns (our Pre-School class)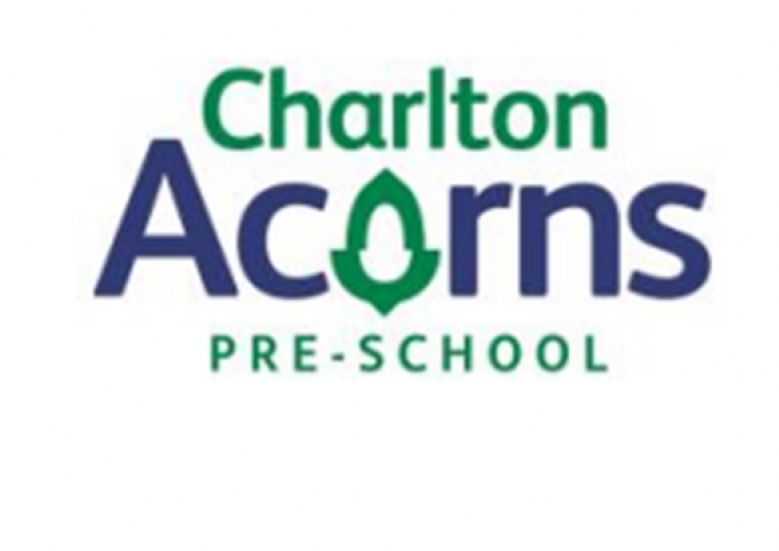 Our pre-school (Acorns class) is an important part of our school. Acorns provides a relaxed and friendly setting in which young children can play and learn. It is widely recognised that children learn best when they feel happy, secure and are suitably challenged and we aim to provide this through a play-based curriculum with both child and adult-initiated activities and exploration. We provide an environment where children can learn through their play and while we offer adult-led activities and group time the focus is still on play and discovery as the children can learn at their own pace.
Places allowing, children are eligible join our pre-school from the term after they turn 2.
We accept 3 year-old funding and 2 year-old funding for those that are able to access it.
The previous pre-school merged with Charlton Primary School in January 2022 and is situated on the grounds of the primary school. It has its own building and entrance with its own playground and garden, directly accessible from our playroom, enabling all children to access a secure outdoor environment at any time of the day.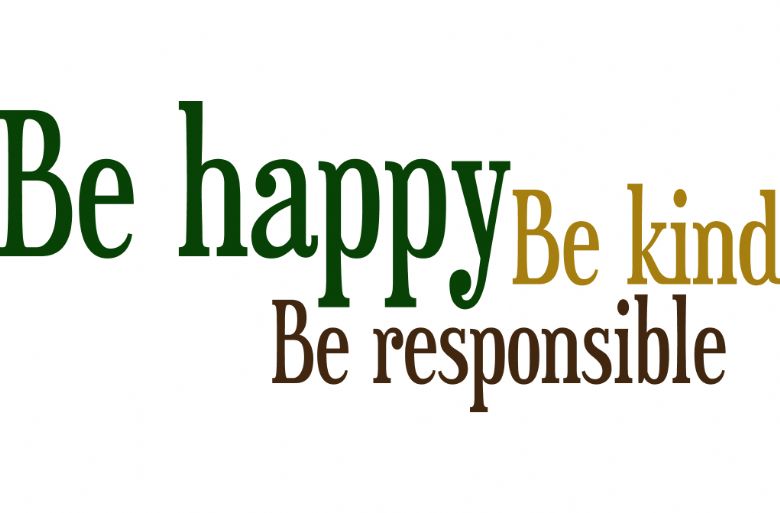 Our pre-school class has the same ethos as the main school and shares our values – Be Happy, Be Kind, Be Responsible – which run throughout. We believe that quality Early Years education is essential to enhance children's learning and development and offer a caring, happy, secure and stimulating learning environment. We organise our sessions so that children can choose from, and work at a range of activities.
The children are also helped and encouraged to take part in adult-led activities in small and large groups to introduce them to new experiences and help them to learn to work with others.
We follow the Early Years Foundation Stage Framework and support your child to master the skills they need in the earliest stages of their development.
Developing the Characteristics of Learning are a key aspect of our provision:
Playing and exploring
Active Learning
Creating and Thinking Critically
Exploring, questioning and experimenting opportunities are abundant in our well-resourced classroom and outdoor learning space
The areas of learning are:
Prime Areas
· communication and language
· physical development
· personal, social and emotional development
Specific skills
· literacy
· mathematics
· understanding the world
· expressive arts and design
About us
Charlton Primary School is a publicly funded school within the Vale Academy Trust. Our Pre-School class (Acorns) admits children aged between two and four years old. The admission number is 26 full time equivalent places.
A part-time place consists of 15 hours per week (an offer will be made for either a morning or an afternoon place).
Places are offered for 38 weeks per year
We offer places as a combination of part and full-time places for 3 and 4-year-olds as a mixture of 15 hour-per week places and 30 hour-per week places, depending on age and eligibility.
Four 2-year-old spaces are also available for 15 hours for those with funded 2-year-old codes.
Applying for a place
Information coming soon! Looking for a place within our pre-school class - Please enquire with the main school office.
Places
There are 26 full time equivalent places in our pre-school.
A full time place = 30 hours
A part time place = 15 hours.
We will offer a combination of full time and part time places depending on age and eligibility.
Places for 2 year olds
15 hours per week, 3 hours per day
8:50am until 11:50am or 12pm until 3pm
Monday - Friday
We are able to take a limited number of 2-year-olds.
Some 2 year olds are eligible for 15 hours free early education funding. Your 2-year-old can get free early education and childcare if you live in England and get one of the following benefits:
Support with funding for places
Places for 3 and 4 year olds
5 days per week
3 hours per day, morning - 8:50am until 11:50am or 12pm until 3pm
or
30 hours (Monday - Friday all day)
Start dates
Our main intake is the start of the academic year (September), from which point we aim to reach capacity as quickly as possible for economic reasons. Once full for the academic year, space will only be available should there be a change to an existing place, e.g., a child leaves or once children reach the age that the ratios mean places arise (Spring 2022).
We will admit 3 and 4-year-olds in the Autumn term in the first instance. Offers of places for the Spring and Summer terms will only be made if places are available throughout the year. 2-year-old places will be available for children starting in the Autumn term only and rising threes (children turning 3 before December 31st) will be prioritised (see oversubscription criteria). The Nursery terms are as follows:
Autumn Term: September 1st - December 31st
Spring Term: January 1st - March 31st
Summer Term: April 1st - August 31st
When a parent/carer contacts the school office enquiring about a place for their child, they are given all the relevant information they require and informed of whether there is currently a place available for their child. If there is not a space in that term available, parents are entitled to reapply for the next term/ following year.
Once the child is registered and a suitable place is available the school will contact the parent/carer concerned to offer a place and confirm details.
Uniform
Although not compulsory in our pre-school class, we request that children wear a basic uniform of white polo shirt with logo and school sweatshirt with logo with your own choice of leg wear. Children should have trainers for indoors and be provided with wellies for outside (these need to be available every day). If you would like your child to wear the full school uniform they may do so.
Nursery Education Funding
Children are usually eligible for the funding in the term after they turn 3 years old.
Our admissions policy lays will be up-dated shortly outlining our procedure for administering places at Charlton Acorns.
Session Charges
From September 2021, charges will be as follows:
Wrap Around Care
£5.00 Breakfast Club 7.45am - 8.45/9am
£12.00 Afterschool Club 3/3.15pm - 6.00pm
Cost per 2 year old (until the term following their 3rd birthday)
£16.50 per 3 hour session - 8:50am until 11:50am or 12pm until 3pm
£33.00 per 6 hour session - 9am until 3pm
*50p snack charge added per 3 hour session (automatically added to session invoices)
Cost per child 3 years and above (from the term in which they are entitled to 15 hours funding)
£14.85 per 3 hour session - 8:50am until 11:50am or 12pm until 3pm
£29.70 per 6 hour session - 9am until 3pm
*50p snack charge added per 3 hour session (automatically added to session invoices)
Joining Acorns for the first time - STAY AND PLAY.
Children are invited with their parents/carers to their initial session where they can play knowing someone 'safe' is nearby. This enables families to get to know the staff, children and setting before that first step of staying alone. However, this is flexible to the needs of the children and families, some children need more time to settle and this can be discussed on an individual basis.
Drop off and collection
Please note that cars are not allowed on site at any time. Please park with consideration outside the school grounds or consider coming to preschool by alternative means; there are bicycle and scooter racks outside school which preschool families can use.
Staff Team
Becki Edwards - (BEd Hons) - Early Years Lead (Nursery and Foundation)
Lorraine Brew - (Level 3 Children's and Young Peoples Workforce) - Deputy Manager Pre-School and SENCo
Carli Lillies - (L3 Children's and Young Peoples Workforce) - Senior Practitioner
Nicola McDowall - (L3 Children and Young People's Workforce) - Early Years Practitioner
Siobhan Mansell - Early Years Practitioner QTS
Lily Brew - L2 Early Years Practitioner & After School Club
Lisa Tredwell - Early Years Practitioner
Ella Clark - Play Assistant
Freya Dobson - Play Assistant
The staff have current first aid certificates, food hygiene and safeguarding training.
Term Dates
The term dates for our pre-school class are the same as the main school. Please see Term dates for more information
Term 1 Fri 3rd September 2021 - Fri 22nd Oct 2021 (Inset Day - Mon 18th Oct)
Term 2 Tues 2nd November 2021 - Fri 17th Dec 2021 12pm finish (Inset Day - Mon 1st Nov)
Term 3 Wed 5th January 2022 - Fri 18th Feb 2022 (Inset Day - Tues 4th Jan)
Term 4 Mon 28th February 2022 - Fri 8th April 2022 12pm finish
Term 5 Mon 25th April 2022 - Fri 27th May 2022
Term 6 Tues 7th June 2022 - Fri 21st July 2022 12pm finish (Inset Day - Mon 6th Jun)
For admissions information please contact - acornsadmissions@charlton.vale-academy.org