Forest School
What is 'Forest School'?
Forest School is a child-centred learning process, that offers opportunities for holistic growth through regular sessions. It is a programme that supports play, exploration and supported risk taking. It develops confidence and self-esteem through child-inspired, hands-on experiences in a natural setting.
This process helps learners to develop socially, emotionally, spiritually, physically and intellectually. It creates a safe, non-judgemental nurturing environment for children to and take risks. This approach to risk means that children constantly expand their abilities by solving real-world issues, building self-belief and resilience.
Forest School aims for children to become, healthy, resilient, creative and independent learners.
Forest School at Charlton is led by John Sullivan, a trained and experienced Forest School leader. He is also accompanied by Indie and Jerry! John leads sessions for Years 1, 3 and 5 throughout the year, along with a team of volunteers who come along to support the sessions. Forest School in Early Years is led by Marianne Hales, who is also a trained and experienced Forest School leader.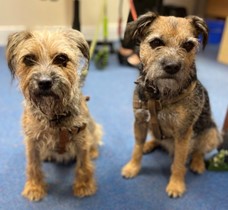 We are fortunate to have extensive grounds at Charlton, and our forest in part of our school site. Within this area, children are able to make use of the mud kitchen, stream, mounds and wooded areas, as well as using the pond with supervision.