English - Reading
Colour banded reading books
It is also important that pupils' enjoyment for reading, language skills and comprehension are developed. Pupils who have met the expected standard of the phonics screening check will be offered a colour banded reading book. A colour reading book has been assessed based on its vocabulary, narrative, themes and subject; each book is then allocated a book band colour. Pupils may be allocated a colour band, and then at the discretion of their teacher, will progress through the banded colours as they gain confidence. Due to the choices available within each colour band, pupils should be able to find books which appeal to them at each stage. Having a colour banded book will provide pupils with the opportunity to read for pleasure regardless of the stage of their reading journey. Colour banded books will be monitored by a pupil's class teacher following regular reading assessments. Children can change books within the colour band as and when appropriate to them. Teachers will inform parents and children if they need to select books from a different colour banding using the reading record book.
At Charlton, we use a combination of reading schemes to provide our pupils with a range of books to select from when choosing their colour banded books. These include Collins Big Cat, Oxford Reading Tree, Engage Literacy, Snapdragons, Rigby Rockets, Bug Club, Fireflies, Reading Champion and Rising Stars Reading Planet.
Reading in Key Stage 2
Pupils in Year 3 will continue to use the colour banded books. At the end of Year 3, and moving into Year 4, any pupil who has reached or surpassed the 'brown' levelled books, will transition to 'Library Readers'.
Being a 'Library Reader' means that a pupil will have access to the school library. As all books in the school library have been allocated a book level in accordance with Accelerated Reader (AR), pupils who are 'Library Readers' will be provided with a book range. This means that pupils can select books from the library, but they must fall within the book range which they have been allocated. The book range will allow pupils to select books that will challenge them without causing frustration or loss of motivation. It is important for children to read with a high degree of comprehension- reading within the book range will provide the opportunity for this.
The book range which a pupil is given will be determined by the progress which they have made with the levelled reader by the end of Year 3.
Accelerated Reader will be used by most pupils in Year 5 & 6. It is a computer program that supports teachers in managing and monitor pupil's independent reading practice.
Pupils in Year 5 & 6 choose books to read based on their personalised ZPD which is generated after completing a short computerised reading assessment, known as Star Reader, that uses computer-adaptive technology. Children complete Star Reader tests once every short term so that their ZPD numbers are a true reflection of their current reading ability using real-time data at different points in the school year.
When pupils have finished reading a book from within their book range, they take a short quiz on the computer (passing the quiz is an indication that the pupil has understood what was read). AR gives both pupils and teachers feedback based on the quiz results, which the teacher then use to help set targets and direct ongoing reading practice.
Every book that has an AR Reading Practice Quiz is given a point value. AR points are computed based on the difficulty of the book and the length of the book. Pupils earn points, or a portion of a book's points, depending on how well they do on the Reading Practice Quiz.
Throughout the school, pupils are explicitly taught strategies including inference, questioning, summarising and prediction. Through reading, pupils are exposed to rich vocabulary and are taught about word meaning across the curriculum.
Promoting reading for pleasure and enjoyment is an area that we feel passionate about. As such, we have a team of teachers dedicated to this. Each month we have a focus text type which is promoted across the school. Our pupils also have access to a Storytelling Channel whereby they can watch videos of members of staff reading stories aloud. We celebrate pupils' success in reading in a variety of ways including rewarding those that have read 1,000, 000 words. Each year, we take part enthusiastically in World Book Day celebrations too.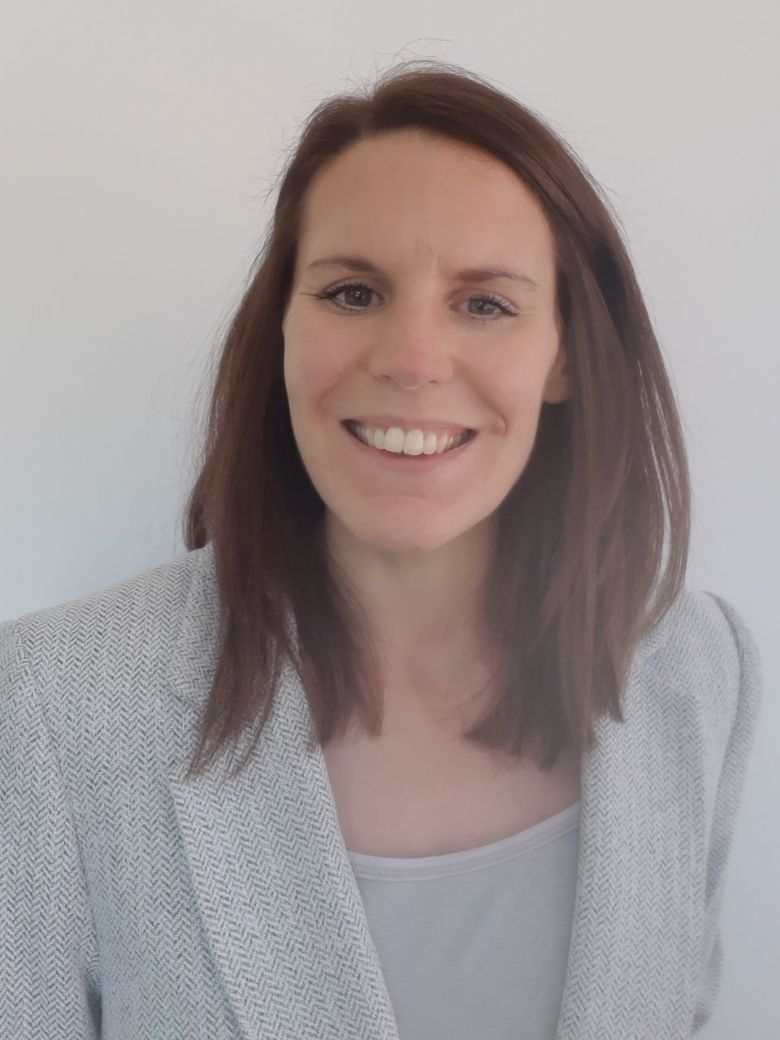 Mrs Sam Campbell - English Lead